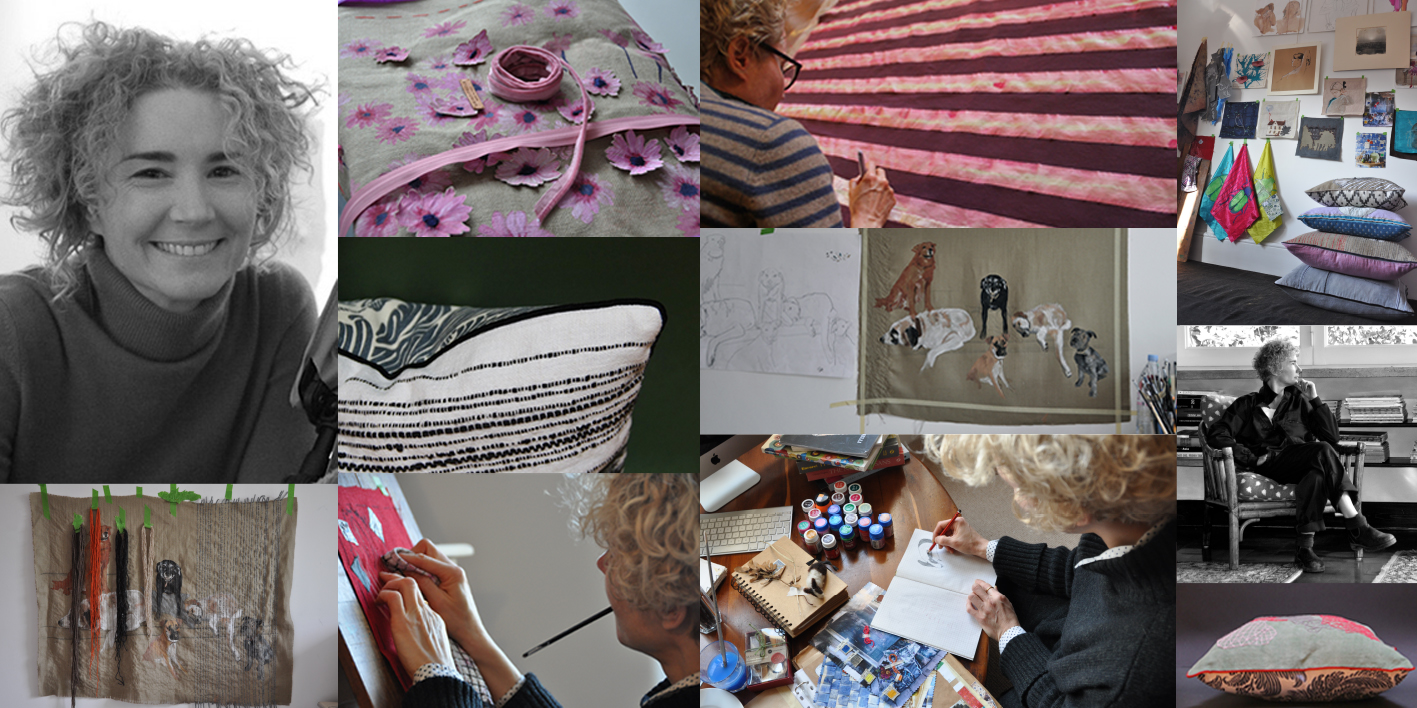 GAIADIPAOLA is a collection of artistic hand painted and embroidered home textiles.
Gaia Di Paola, an artist-artisan is the designer of the homonym collection and she expresses her creativity and her fine ability of execution creating beautiful cushions, headboards, curtains and other textile products.
GAIADIPAOLA production includes a number of cushions and headboards crafted by using unique fabrics, some of them antique, precious or hand dyed.
The ornaments that embellish the collection are executed by using a variety of techniques such as painting, embroidering, stitching or applique, all rigorously hand made. Gaia ability to unusually combine these different techniques results in a very contemporary look of great effect.
Each and every object is a unique piece of art, exclusive and numerated.
Gaia Di Paola
Gaia studied architecture in Rome and worked as fashion designer in a number of companies, among others Brunello Cucinelli. Later she enriched her technical skills attending various art craft courses such as Experimental Fashion Drawing or Embroideries at St. Martin's College of Arts & Design, discovering a real passion in combining art, fashion and handcraft in producing unique and original interior objects. Gaia lives and work between Rome and London, a duality ever presents in her work where she combines the eclectic metropolitan energy and the rich Italian artistic and handcrafting tradition.